Our Wedding invitations.
Hello Fellow brides to-be and fans,
I hope you are all well and enjoying this spooky Halloween evening, I'm still stuck in the office after a long day at work, and thought I'd sneak a quick blog post in before I leave for the day.
So, Adam and I are close to finalising our wedding venue and guest list, next on the agenda is finding the right stationary vendor to work with us on our formal invitations.
We are designing and making our own digital 'Save The Dates', but wanted something special and personalised for our wedding invitations.
Since we are marrying in Dubai and many of our guests will be travelling in from the UK, we thought it would be fun to have either boarding pass or Passport style wedding invitations.  Boarding Pass and pass port Invitations are perfect for beach weddings and other destination themed events, and give your guests something fun and exciting to receive.
I have just sent my request to three UAE based vendors and am eagerly awaiting their feedback and ideas and of course to see if their quotes fall in line with my budget :).
I thought I'd share some images of designs I love and have inspired my wedding invitations, and as soon as I know who I will be working with for my invitations, I'll keep you informed with how they are progressing. Enjoy!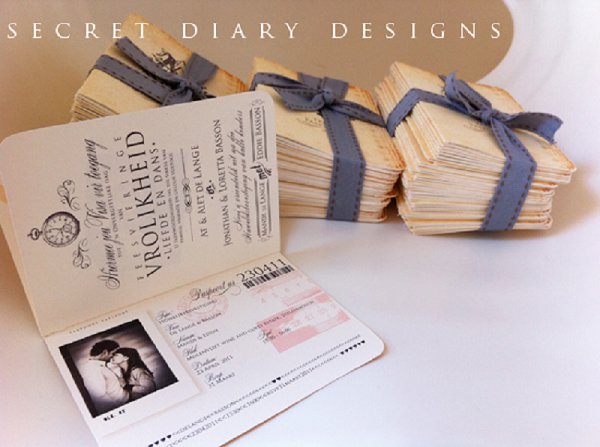 Image: TheSecretDiaryDesigns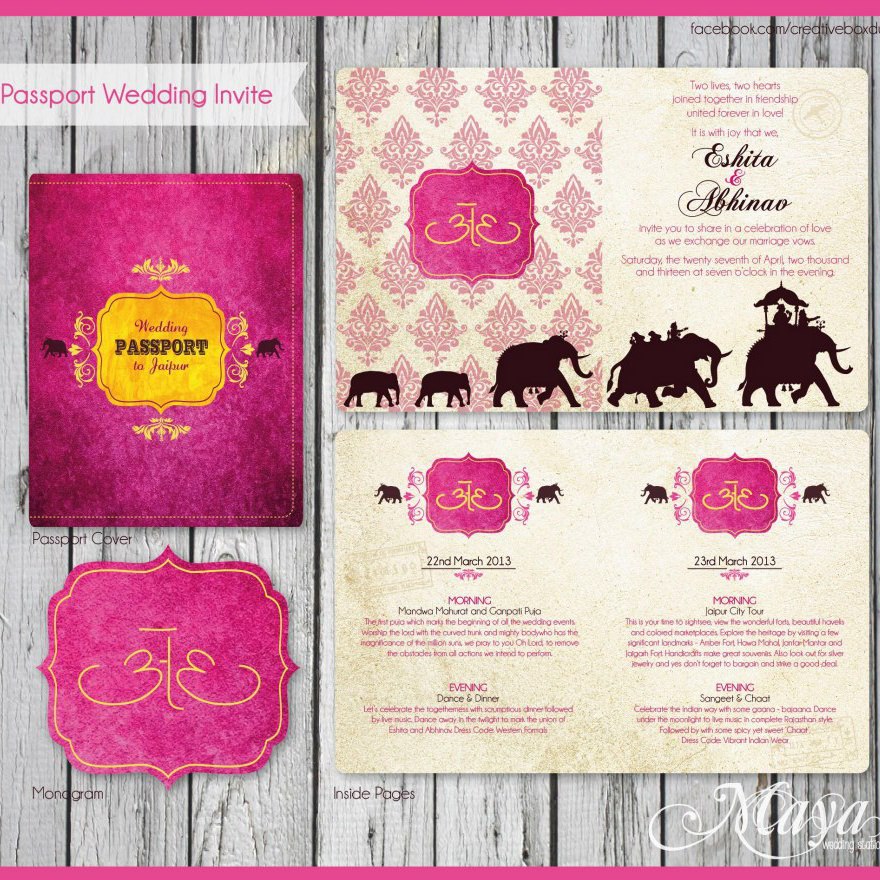 Image source: Creative Box (Dubai)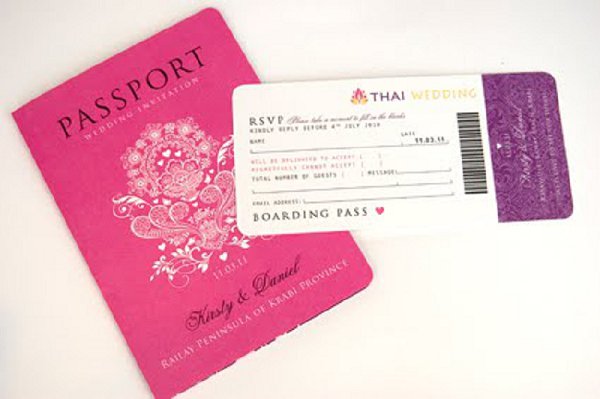 Image: Ditsychic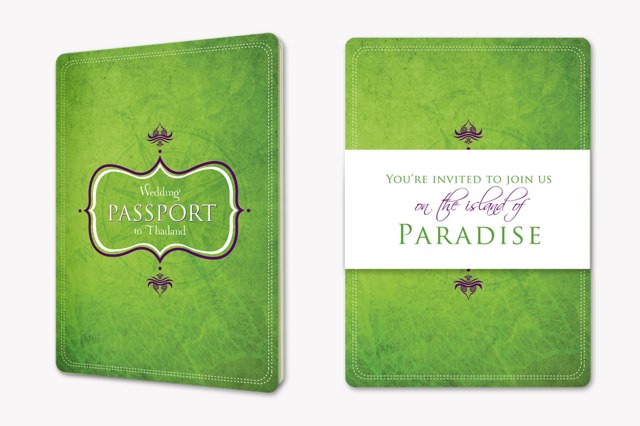 Image source: Studio Sol – Invitations & Design {Dubai}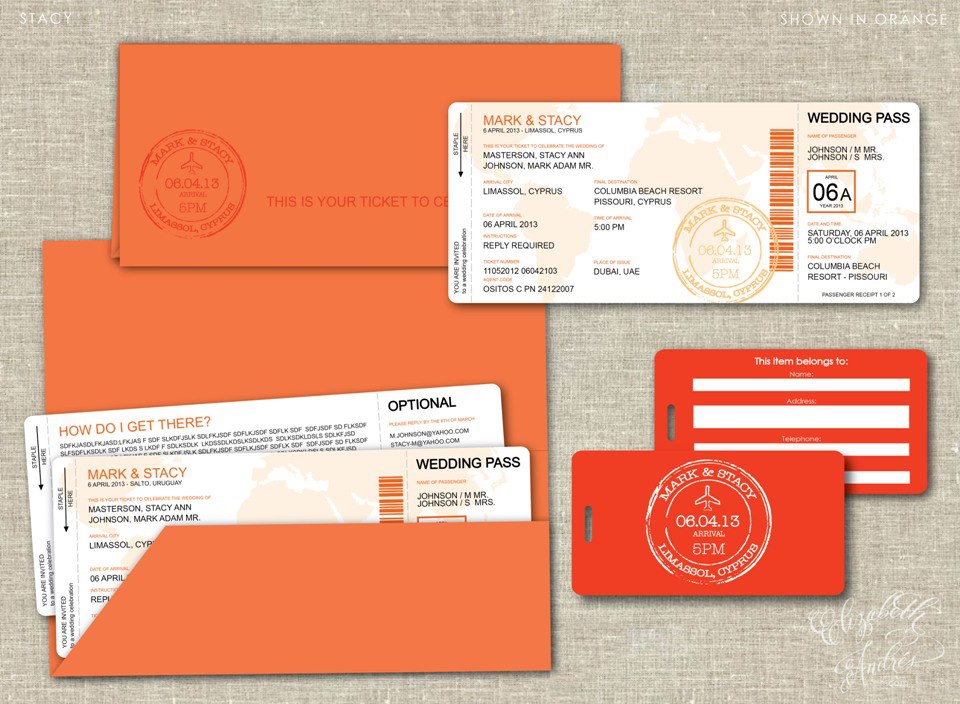 Image source: Elizabeth Andrés Designs – Couture Invitations & Stationery {Dubai}