Beautiful Tents for Amazing Events
I'm always excited when there is something completely brand new in Dubai and throughout the UAE, something that can completely change the style of event you're having because it is so drop dead awesome. Today's find? Wedding tipis!
In the midst of the initial planning stages of our wedding and on the cusp of signing our wedding venue contract very soon, I have found Canvas & Wood a company specialising in Tipis for all event occasions.
Tipis are a stylish alternative to the traditional wedding marquee. Tipis create a truly unique space for an outdoor wedding and at sunset the silhouette of the tents look amazing!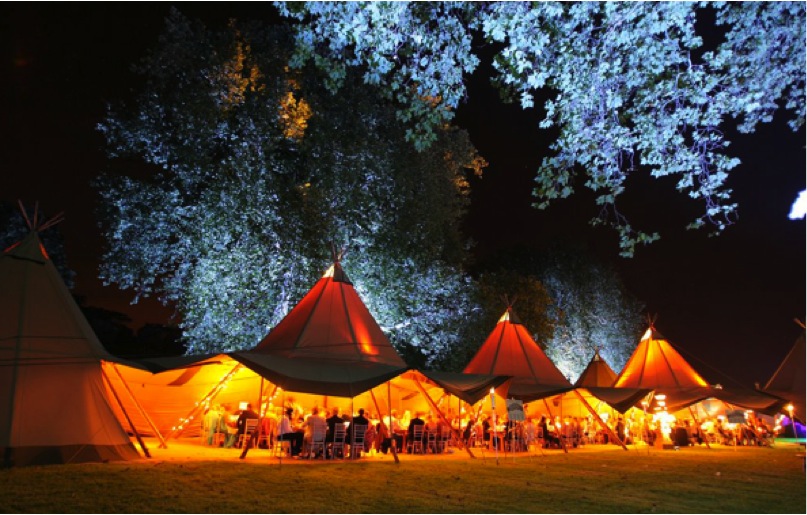 Canvas & Wood was established by husband and wife team Natalie Crampton and Aron Bentley at the end of 2011. When speaking with Natalie and Aron at the launch of Brideclubme.com, they told me….."We knew there was nothing else like them in the region and were certain there was a market for something like this – something different, something to make people go WOW!"
Each tipi tent can hold up to 72 people for a sit down dinner, two joined together can hold up to 120, three joined – 150, and so on. A bespoke floor plan can be created for any bride and groom in order to help them visualise the event set up.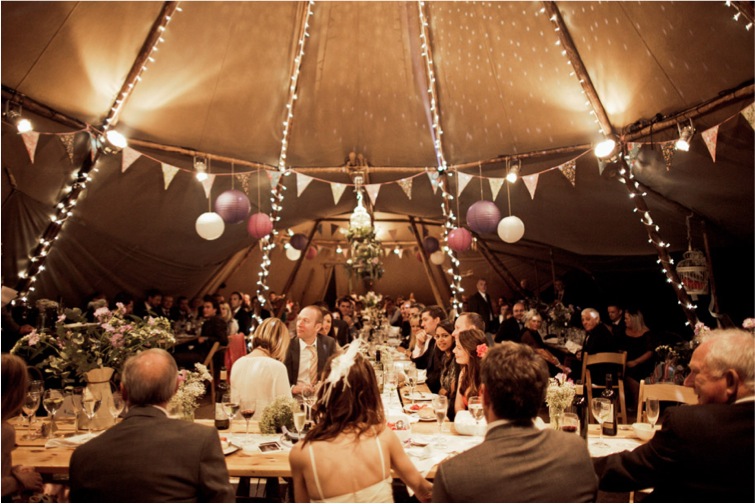 They're a viable and exciting alternative to a traditional wedding marquee, and comparable in cost too.
Where possible, the tipi tents are made entirely out of natural materials. They offer a wonderful blank canvas for brides and grooms to add their own finishing touches. If required, Canvas & Wood also stock a range of quality furnishings as well as lots of other lovely things to create a really unique and special event.
I have to say, if Adam and I were marrying back home,  we would have opted for a countryside wedding with these funky Tipi's for sure. We are pretty much set now on our wedding venue, but I would happily suggest Canvas & Wood tipis to any bride and groom looking for an alternative to traditional wedding venues in the UAE.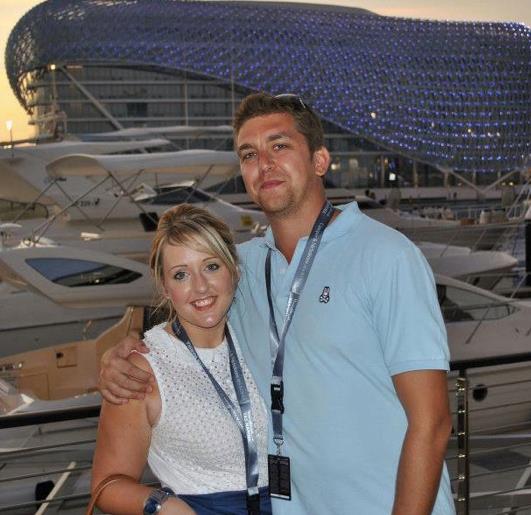 Above: Natalie and Aron (The people behind 'Canvas & Wood).
For more information on Canvas & Wood and to enquire about hiring a tipi or two for your wedding, you can visit their profile on our Vendor Club Directory at Brideclubme.com
Ciao for now
Rio ….. x