My Treat at the Posh by Feryal Salon – Celebrity Hair Stylist Jason Wool.
Being the founder of an online wedding website www.brideclubme.com and the fact that I run my own personal wedding blog has its perks, I won't lie. I am fortunate enough at times to be invited to test out services and/or products for review. The Posh by Feryal salon located at the Burj Al Arab, invited myself and fellow blogger Alice Hartley www.alicehartleyphotography.com  for a one on one styling session with L.A's celebrity hairstylist Jason Wool who was only in Dubai for a few weeks over the festive period.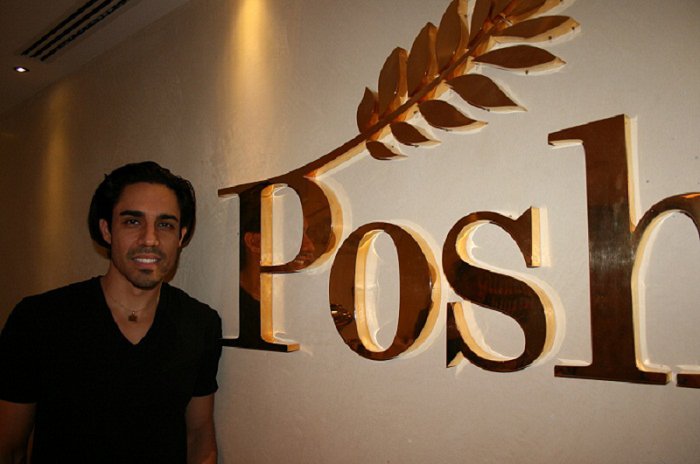 I have had my hair and make-up done a few times before at the Posh salon and have reviewed on brideclubme.com, click here for a previous bridal hair and make-up review and see below the results of my hair and make-up sponsored by Posh for Bride Club ME's official launch party.
.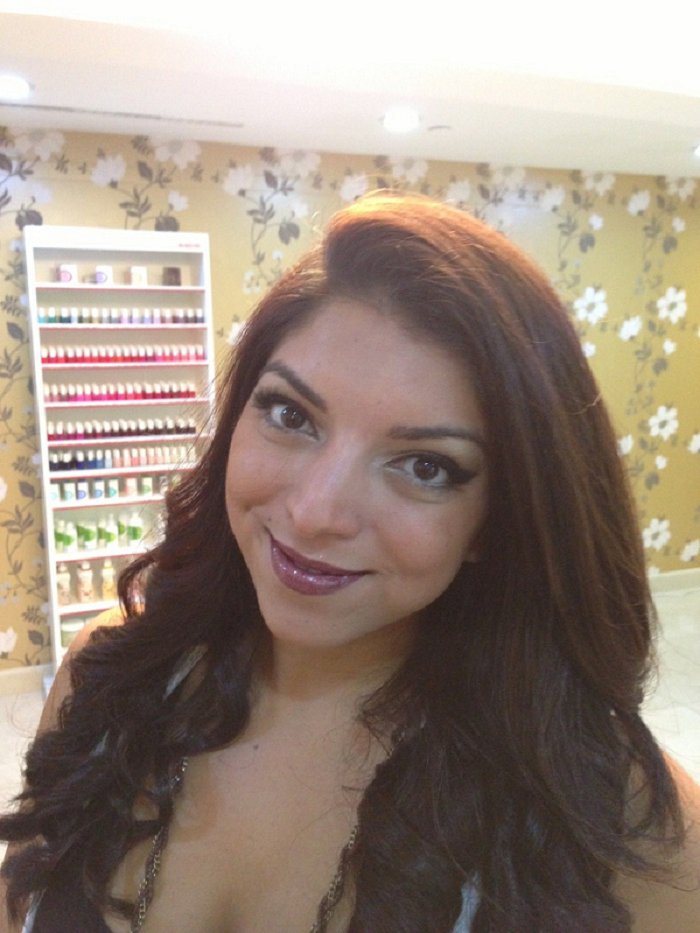 Back to Jason, while I jumped at the chance of having my done by a celebrity hair stylist (who wouldn't?), I did not want him to style my hair as I would wish for my wedding, reason being, I don't want to fall in love with his technique and then have to bankrupt myself flying him over from LA first class just to do my hair lol.  Secondly I am keeping my hair and make-up choice a secret until the wedding day. So, instead I asked him to style my hair with a half Up/half Down do which seems to be quite a popular choice in this region for many brides.
As always the Posh salon staff were lovely as was Jason, he has a calm demeanor about him instantly relaxing you into a comfort zone. He listens, advises and suggests as an expert of his caliber would do. The pictures speak for themselves really, I don't need to go onto any detail. He spent around 20 minutes curling and styling my hair to create this romantic half Up/Down do. I was impressed although I would not personally choose this style for my own wedding.
To top the  experience off, Jason (like a true gentleman) presented Alice and I with a beautiful bunch of flowers as we left. Pampering and flowers from a handsome man! He-he. What more could a girl ask for? .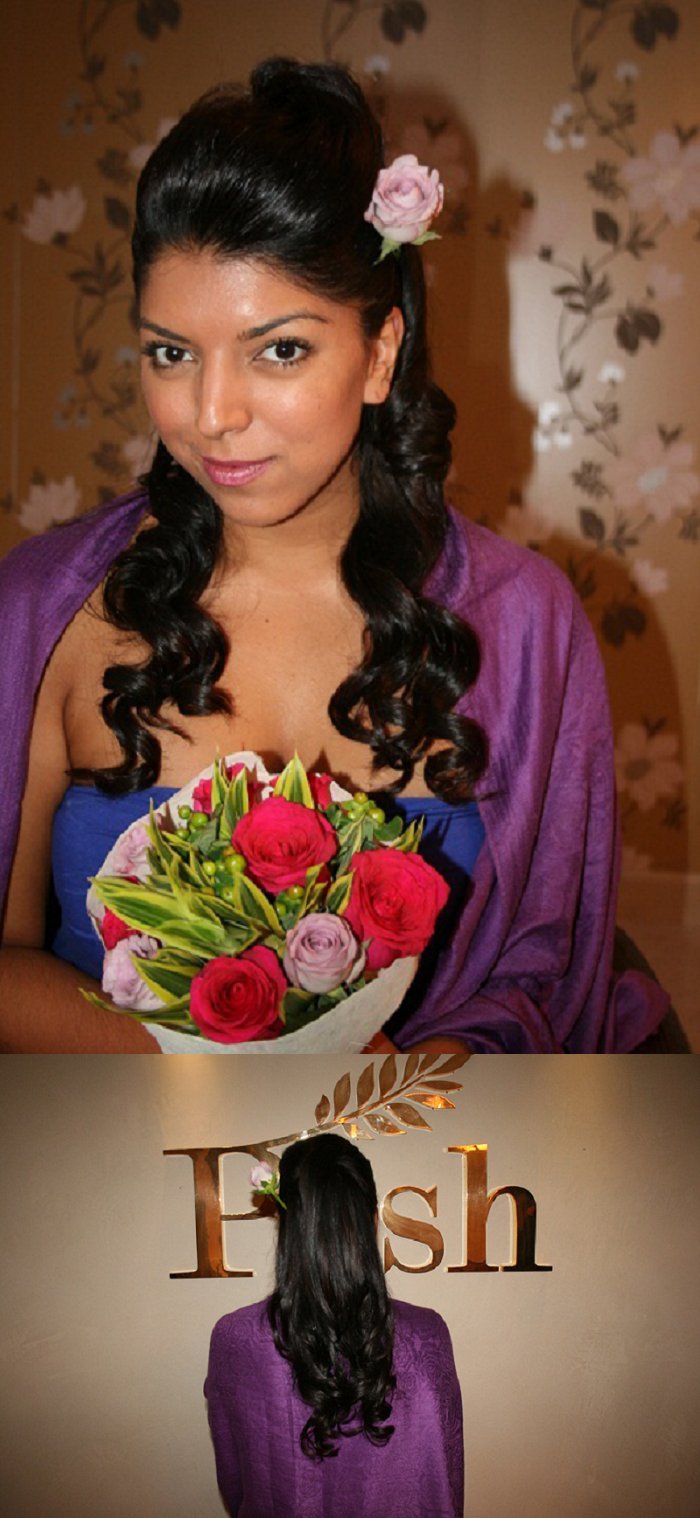 To book a hair or make-up appointment at Posh by feryal just call:  +971 4-3017249  or  +971 55-5483363.