Wedding Videographer confirmed! – MVR Weddings.
WARNING: I am no longer using MRV – They left the country without informing me, even after we confirmed the booking, thank god no money was exchanged at that point, but still, If I had not sent them 5 follow up emails I would never have known. I have since heard that they owe people money in Dubai, after shooting weddings and not handing over the final product and not informing their clients that they had left the country. I am now using MORNING JACKET FILMS, who I completely trust!
Hello fans and fellow brides to-be.
It's been a busy few weeks for me and it does not stop here, on Thursday I am off to Abu Dhabi for the weekend attending the BRIDE Abu Dhabi expo. I am there as media representing www.brideclubme.com and of course I will have fun wondering around the huge expo for personal reasons, he-he!
Anyhow, I am so excited to announce that I have confirmed our official wedding videographer for our wedding in November! Yay! I must admit, I was faced with some tough choices on this one, but as soon as I met Marius and Claire, husband and wife team and founders of MVR weddings, I just had a good feeling! Also, the moment I saw a few of their wedding video's done for previous clients, my heart skipped a beat! I fell in love, literally!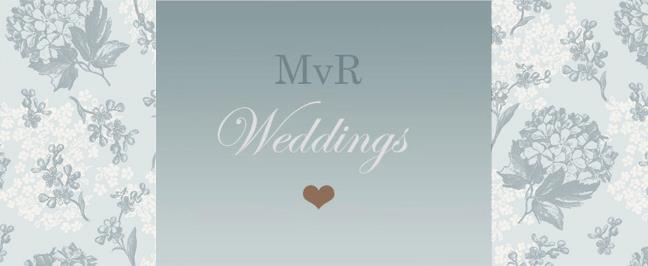 There are many talented wedding videographers in the region, but I really wanted a story to be told for our wedding day, not just pretty music and posed shots, but real captured moments of love, joy, family, laughter and snippets of speeches and the spoken word. This is really important to us.
MVR Weddings seemed to capture in film, exactly what I am looking for and so I am delighted to confirm they are now hired! Can't wait to show you all, the finished video when its done later this year. Below are a few examples of the magical wedding videography they provide:
[vimeo http://www.vimeo.com/46076744 w=500&h=281]
[vimeo http://www.vimeo.com/54935302 w=500&h=281]
MVR Weddings also offer wedding photography, if you would like to find out more about their videography and photography services, you can check their facebook page out here: Originally from South Africa, MVR offer their services both in Dubai and S.A.
Ciao for now habibti's
Rio xx