SAVE THE DATE – LIVE Face book chat
Hi gorgeous ones.
OK, so I get a lot of brides and grooms emailing me questions via my blog and through Bride Club ME. So, I put two and two together and Team Bride Club ME, along with our expert panel member and wedding planner, Clare Ebbs will be doing a LIVE chat this Tuesday from 1-2pm on the Bride Club ME Facebook page.
So, make the most of it and pop along on your lunch hour to fire your questions away 🙂 You can ask anything you wish (so long as it's clean) from wedding venue suggestions, legal questions, where to source DIY bits n bobs, etc. We will try our very best to answer and if we don't have the answer, we will point you to people who may. Look forward to seeing some of you there.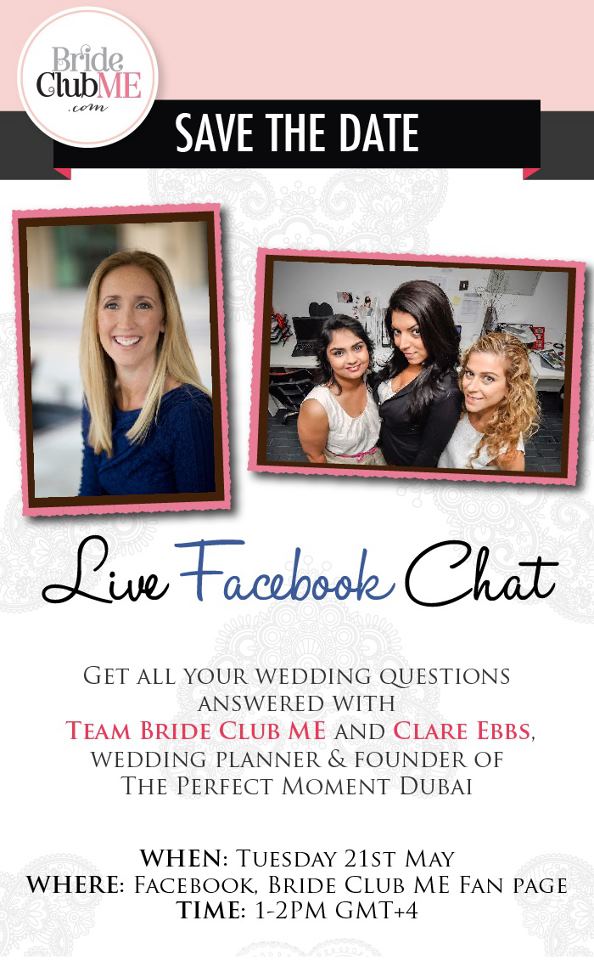 Ciao for now
Rio x