The UK Wedding Show and My Trip Back To Good Old Blightly
Hello lovelies,
Sorry for the overdue post. I have just returned from a 10 day trip to the UK and have had a mountain of work to sift through upon my return. Finally, I have a little time to update my personal blog.
So, as some of you know, I recently went back to the UK to renew my passport and change my martial name, I am now officially Mrs. Rhiannon Downie-Hurst, yay! Yes, I went for a double barreled name, read why here.
I wrapped up warm (it was Cooooooooooold, but I love it) and headed down to the passport office to Victoria station, in London….The process was relatively simple and easy, and I am so glad I chose to go back home and do it, as opposed to the long and drawn out process of sending from overseas. If you are a British expat bride, just married in the UAE and are thinking of doing the same, I have highlighted some key information for you all in my previous post.
Anyhow, whilst I was in the UK, I took the opportunity to visit the UK wedding show, held at the Excel Exhibition Centre in London. In my line of work, it's important to network, keep up to date with the latest wedding trends and of course to build Bride Club ME's profile on an international level for various reasons.
In comparison to the wedding industry events I frequent over here in the UAE, I was expecting a lot more from the UK wedding show, but was left slightly disappointed. I thought there would be a little more diversity and outside the box thinking, but it seemed like a pretty straight forward expo to me. None the less, I did meet some interesting vendors and lovely people during my visit. First up, I met Adrian Marks, of Love Heels LTD, Bling backs shoe jewelry.
Bling backs Shoe Jewelry are snazzy little accessories that can Jazz-up a pair of simple heels for a night out, a wedding or special occasion, whilst protecting them from rubbing and slipping with the discreet silicon strip. There are seven unique styles all available on either black or clear silicon so they work with any shoe colour.
Living in the Middle East, I felt this would appeal too many of the Arabic ladies in the region, who love a little bling and glitz, they are also a great idea for those who want to customize a pair of simple white wedding shoes. I haven't seen anything like this in Dubai yet and look forward to working with Adrian in the near future on a couple of projects.
Next up, I met a very attractive and statuesque lady called Michelle Paradise. I later found out that Michelle, was a former catwalk model and is now a Business & Bridal Coach and has been a judge on numerous TV programs, including Britain's Next Top Model. She is also the inventor of an innovative product called the 'Posture Wand'.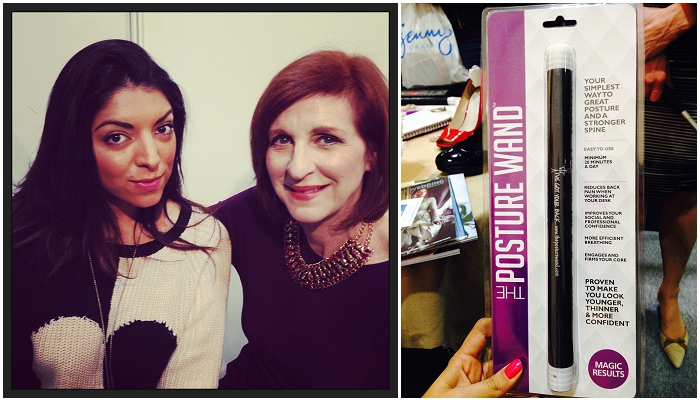 I shall be touching base with Michelle soon, to discuss feature contributions on www.Brideclubme.com. Michelle has years of experience, a level head and some great advice for brides-to-be and so, I would be delighted to have her write a few tips and tricks for our UAE based brides and readers of www.brideclubme.com.
During my wonder around the wedding Show, I also bumped into the lovely Ugly Duckling Photography team. Based in Dubai, Ugly Duckling photography have branched out into the UK and are doing very well by the sounds of things, I am happy to report.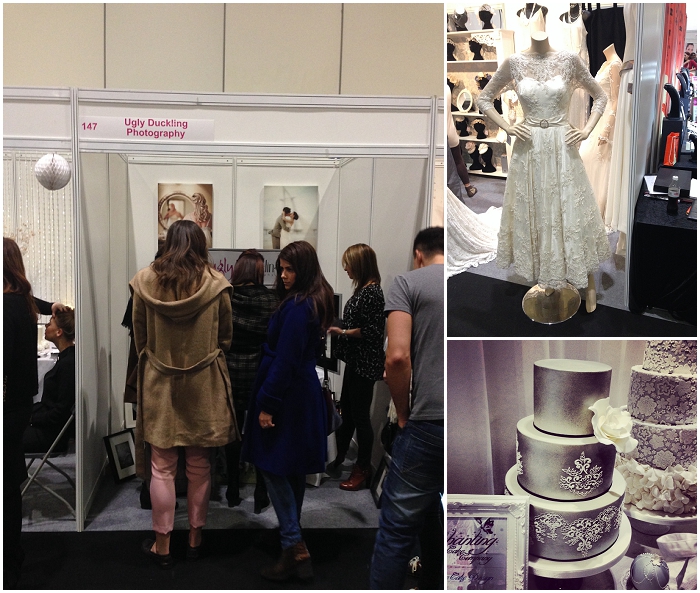 Aside from renewing my passport, visiting the wedding fair, I had the opportunity to catch up with my loved ones too, which is always wonderful, if a little exhausting as they all live in different parts of London.
Whilst was in London, I received my wedding video and photo's…..over 1400 images to be precise…which is why it is going to take me a little time to choose the select images and edit my REAL wedding feature for www.brideclubme.com, but it's coming soon and I shall update you all when they are live on the site. I am publishing the Real wedding in three parts. Part one, should be coming later this week.
Right, I'm off to get cracking on part one of 'A Thunder Storm Wedding in Dubai' and to prepare for the Bridal Affair exhibition this Saturday the 1st of February, Bride Club ME are media partners for the second year.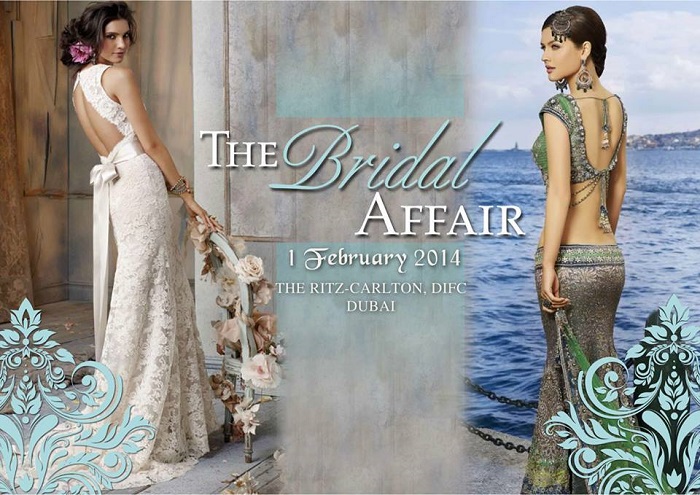 Book mark the date ladies,  I hope to see some of you there.
Ciao for now
Rio xxx