Dr says RELAX!
Hello lovelies.
Oh my, this week (so far) has not been good for me 🙁 First, I was literally paralyzed, I could not get out of the bath and strained my back muscle really bad, secondly, my wisdom tooth has been killing me, to the point where I was in tears.
My back strain issue just got worse and worse and I could not sleep, coupled with the tooth pain, I was a walking zombie during the day! So I spent all day yesterday at the dentist and doctors. I have to have a lot of work done on my teeth and have to go to a surgeon to get my wisdom tooth removed because it is so awkwardly positioned, and the dentist wont risk doing it himself. Plus it keeps getting infected, I need two root canals and a re-filling!
ARGHHHHH! This year really is the most expensive of my life! DEPRESSING! I really look after my teeth too, I don't get it ?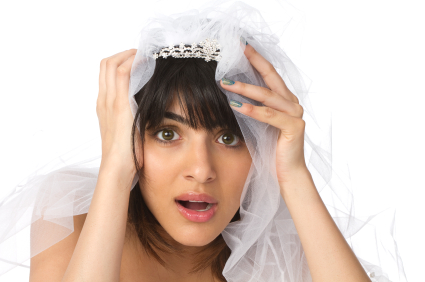 Anyway, the DR told me I am over working which is why I got the back spasm/strain and need to relax, he is right, It's my fault, I am a control freak and a perfectionist. I almost single handedly run www.brideclubeme.com and all of its social media, sales, marketing, events, (of course with the help of my designer, photographer and a few freelancers who offer some relief) but still, my daily routine consists of  social media updates, sales calls, answering bride queries, writing features, organizing events, media partnerships, future strategies, coordinating photo shoots, going to meetings, deleting spam, etc, and I often don't go to bed before 2am!
I blog here and I am planning my wedding more or less alone, so it's all taking its toll. I need to PRACTICE WHAT I PREACH and delegate!  If I had the budget, I sooooooooooooo would have hired a full time planner, but I have to do with my on the day planner instead.
I think www.brideclubme.com has done so well, I am soooooooooooooooo proud of myself and with what we have achieved in just 5 months, I am extremely grateful to those who helped me launch and I am adamant that as we grow, I keep the 'personalized' touch that so many of the fans and clients of Bride Club ME tell me they love, this is why I feel I will always have to be very hands on with it, it's my baby.
I guess anyone who has started a new business can empathize, it really does take over your life for a while, I'm not sure launching a business bang in the middle of planning a wedding is a good idea, but hey ho! Lol.
I am at the point now, thank god, where I am now looking for full time staff at www.brideclubme.com, so can take a step back and focus on the bigger picture, but I will ensure my staff keep the same flow and style that our fans have become accustomed too.
Now, as for my wedding, I put my foot down yesterday and told my fiancé he needs to help more! It's not the RIO wedding, it's our wedding! I think he understands, after he saw the state I was in the other day, bless him. I took the day off yesterday, just to recuperate and rest and will take it easy for the rest of the week, I'm also dosed up of lots of painkillers, so even this blog post may sound like it's from the twilight zone, sorry! Lol.
Point being, ladies, if you are planning a wedding AND you run a business, please, please delegate and plan in advice, don't stress yourself like I have and end up compromising your health! It's really not worth it.
Back on Thursday
Ciao for now
Rio xx