Dubai Wedding Stationery – My Passport Wedding Invitations Are Here!
Hi folks,
Hope you are all well.
I'm excited, our wedding invitations are now here in my hands, yay! I chose Julie from Studio Sol Dubai to create and design my wedding invites.
My brief to her was to create a travel/passport themed invite incorporating some of our wedding colors, and some ideas from both myself and my fiancé inside. We added touches of our own cultures inside the invite and paid homage to Dubai with a beautiful silver Dubai skyline and some Arabic calligraphy on the back.
The pictures I have taken do not show all elements of the invite or the gorgeous pearlescent effect they and have when you hold them, but I hope these give you an idea 🙂
The great thing about passport invites are:
They make a lovely keepsake and are hard to throw away,
They hold lots of juicy wedding information (which you need for long distance/destination weddings)
They are fun!
I'm very happy with the result. I am just awaiting our inserts from John Lewis UK (We set up a gift registry there) and once those are received, Adam and I will work on sealing and posting out to our friends and family.
So you can see, this was our E-SAVE THE DATE, it was designed and created by myself and a friend of mine, and the small cartoons you can see were hand illustrated by another talented friend of mine. You can see the running theme/style we were going for over all.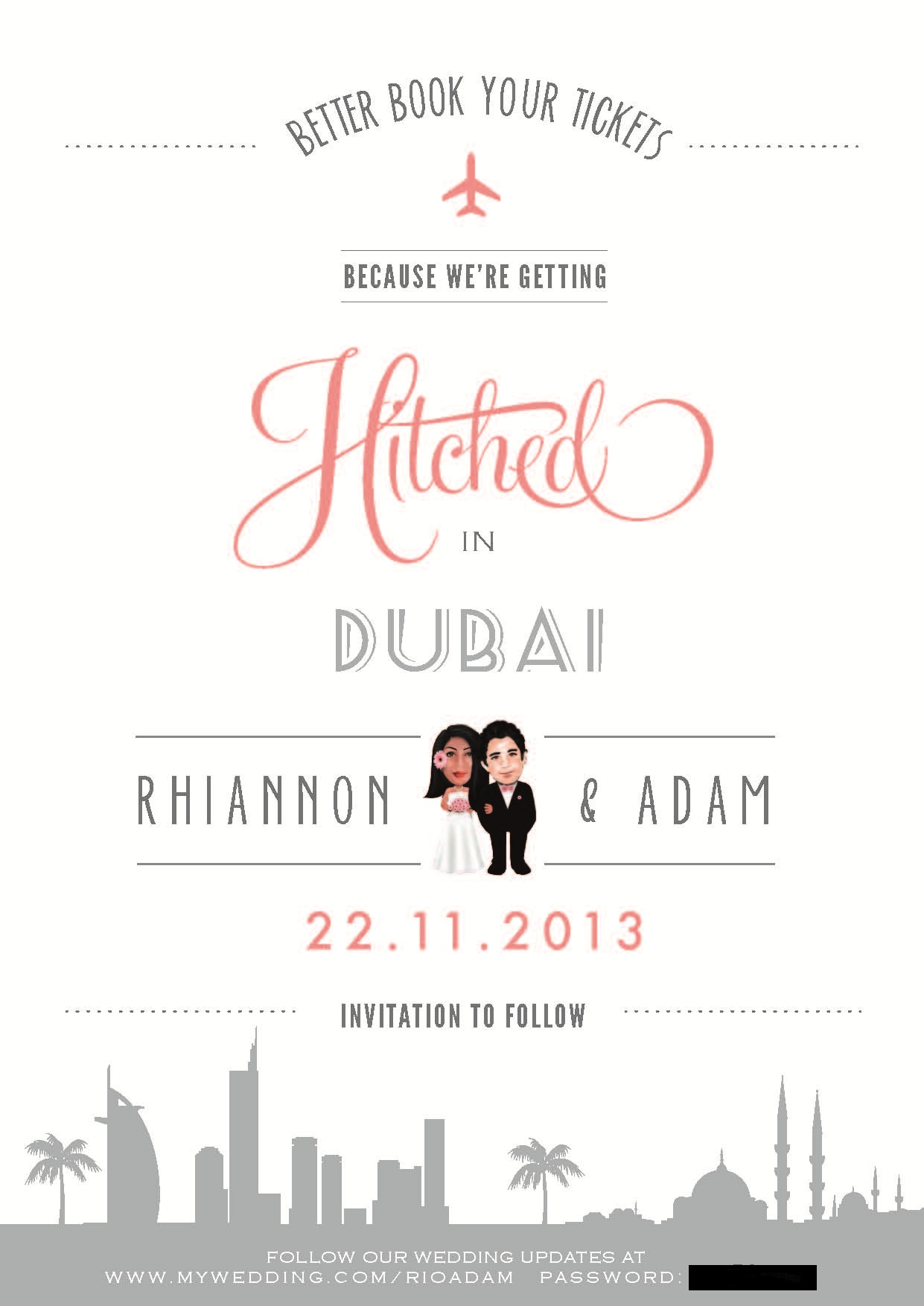 So, another task ticked off the list, woo hoo!
Back on Thursday for more updates.
Ciao for now xx