Finding the Right Wedding Celebrant in Dubai
Hello,
I am now on my quest to find a wedding celebrant for our garden wedding blessing ceremony in Dubai. Adam and I would have got all the legal stuff out of the way in May and so I need to find a celebrant to officiate our blessing in November.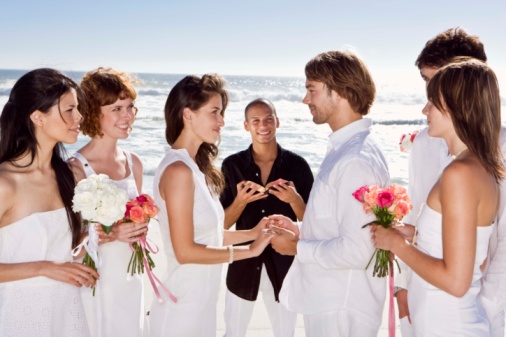 Booking Early:
I think some couples worry about this a lot later then I am, but I really feel the celebrant to be an integral part of the wedding, I'm also worried that there are not many in this region and that most who may be available in the peak season of November may get booked up pretty quickly, so I am looking to book mine in early.
I believe that having the right Celebrant is important to make sure that your ceremony is memorable (for the right reasons), romantic and representative of you as a couple.
A celebrant should be personable, well presented and also have a great personality, since they will be the ones welcoming guests at the ceremony and talking through the VOWS with the couple, I'd also like someone with a sense of humor, as Adam and I are really not a serious overtly romantic couple.
Choosing a celebrant is a little like a job interview. You need to be sure you are comfortable with the celebrant and believe they will be able to create a ceremony that reflects your wishes. You can get an impression of someone on the phone or from pictures, but it is not until you meet them that you get a good sense of whether they are the right person. If you don't feel comfortable with a Celebrant after meeting them, you don't have to book them. There is nothing wrong with meeting a number of Celebrants until you find the right one
I have about four names after my research, so I'll be meeting with them all and seeing who we like the best in terms of personality. If anyone has any recommendations, please do feel free to comment below….
Thanks a bunch
PS: LADIES REMEMBER, if you need to find quality wedding suppliers in Dubai and the UAE, need ideas, inspiration and more, do visit my on line wedding magazine www.brideclubme.com — We have a discussion forum, competitions, events, REAL expat weddng features, a full online wedding directory and more. You won't be disapointed xx
UPDATE: I found my celebrant and she is amazing! Contact me for more details.
Rio xx