My First Personal Shopping Experience – Michelle Belau @ City Walk, Dubai
Hello lovelies!
Today, I am letting you into a secret. I never have been and never will be a "fashionista". I'm really not one to follow the latest fashion crazes. I don't swoon over Vogue magazine; you can often find me wearing Nike flip-flops, leggings and a long T-shirt; and I rarely don a pair of killer heels. My hair is either tied up in a scruffy bun, or worn down if I can be bothered to have a blow-dry.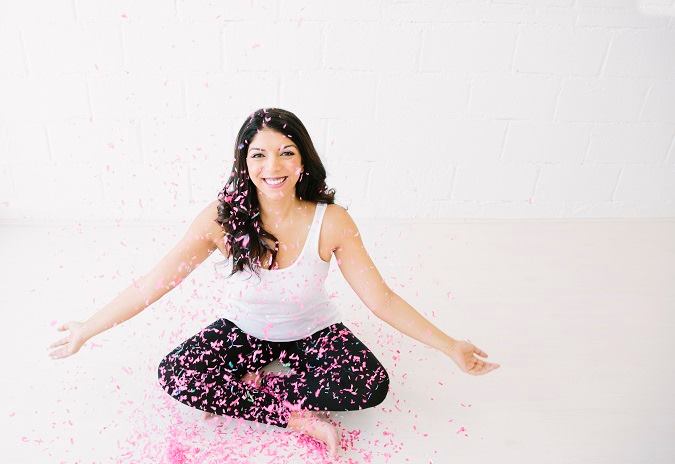 However, when I attend events, important meetings or special occasions, I do make an effort and spend a good amount of time choosing my attire (albeit begrudgingly) and I will slip on a pair of heels. My friends often tell me they admire my style when I get glammed up, but I am 100 per cent not a fashionista. I dress according to how I feel.
Recently, I booked a session with Enchanté Studios to finally have my business portraits done. I am always telling my clients to have professional images taken for their portfolios, yet to date, I've relied on old photos of myself. It was time to practise what I preach.
With several projects on the go, I wanted some images that not only reflected my personality, but also the industry I work in. I was pretty excited about the whole shoot, until it came to sourcing outfits. I started to panic and it all felt a little overwhelming.
So, I called upon the advice of my good friend and fashion stylist Christina Karachaliou, founder of O' My Glamour!, who suggested I contact Michelle Belau to book a personal shopping session. I have shopped at Michelle Belau before, and bought the most gorgeous emerald green fattan for my recent honeymoon, so I knew they had some pretty pieces there. With collections designed by Lucia Cavero Belaunde, Michelle Belau was founded with the objective of fascinating customers and fashion enthusiasts alike through its versatile and unique designs, styles and trends.
After coordinating with some of the Michelle Belau team at the stylish City Walk boutique, I was welcomed by Daniella, one of the stylists, with a cold glass of sparkling date juice and tasty macaroons. The first thing that struck me was how immaculately dressed Daniella was. Her attire was perfectly coordinated and she was strikingly beautiful too. Yup, I was in good hands.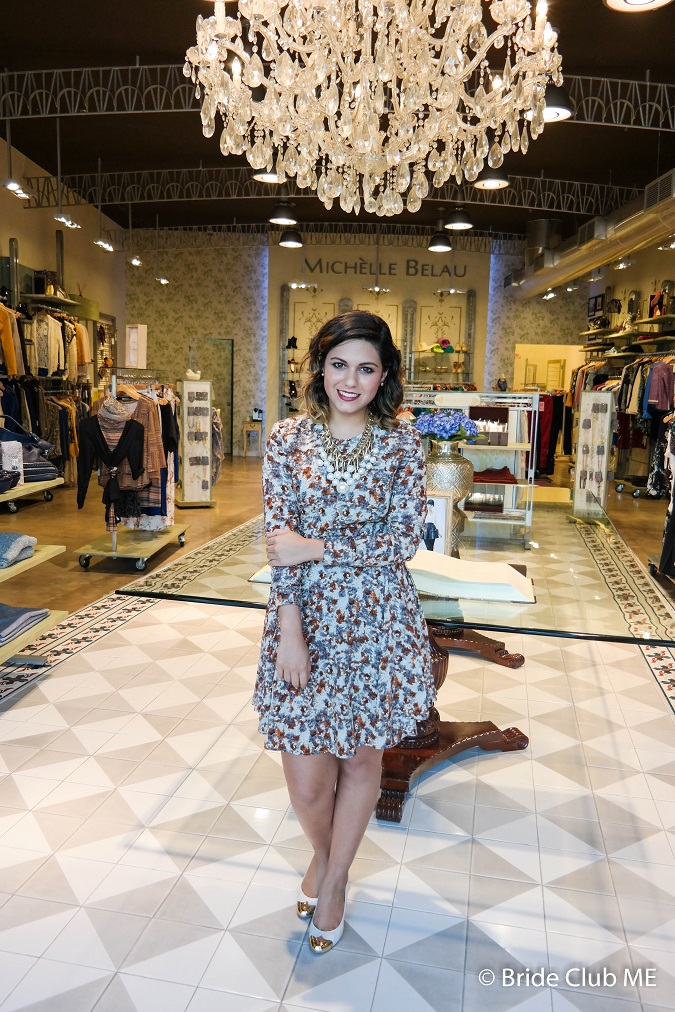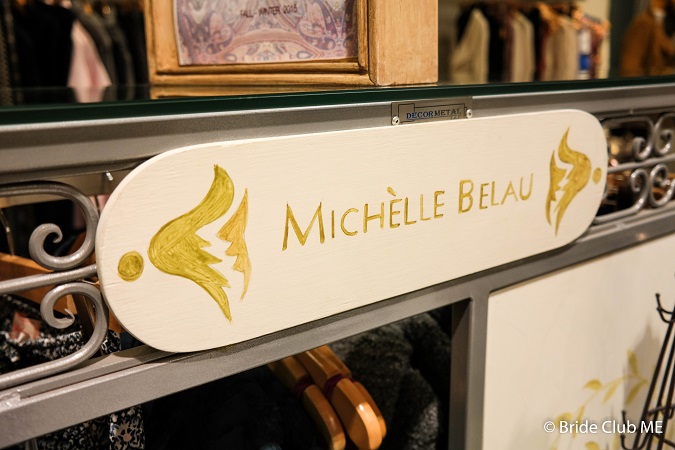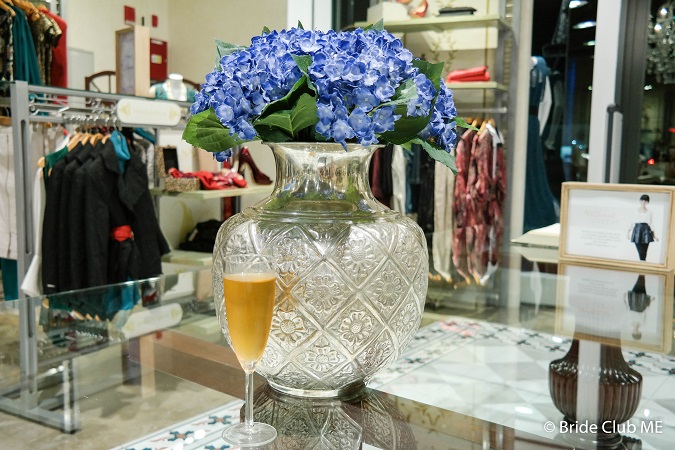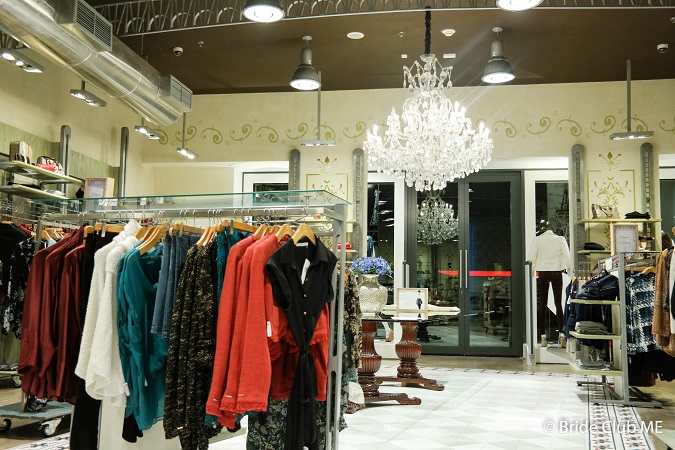 We sat down and I told Daniella what the shoot was for, and what look I wanted to achieve (business attire, with a casual edge). Daniella had pre-selected some outfits for me, and we also had a browse around for additional items that we both liked.
Before trying on the outfits, Daniella did a colour test and body type assessment on me. The colour test involves using material swatches (usually scarfs) to establish which colours are best suited to your skin tone, eye and hair colouring. It's divided into two categories: warm and cold. With my olive skin and dark features, I suited warm colours the most, especially shades of red and burnt orange. However, a few cooler tones worked well too.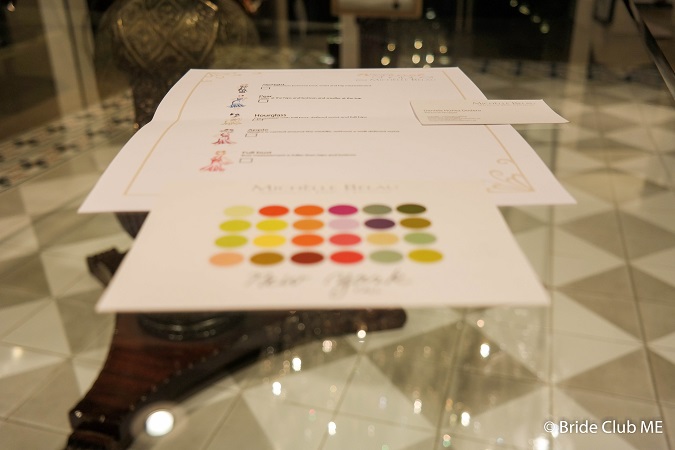 I then got on with trying on the outfits. Enchanté Studios had recommended that I bring several outfits, so I needed a few options. Daniella encouraged me to step out of my comfort zone – first up, I tried on a black and white, tweed, patterned (waist-length) jacket, along with some smart, black, fitted trousers and patent black heels. I tend to be wary of patterns, but coupled with a thin black belt the outfit really worked, pulled in my waist and was smart but savvy. Look one, done!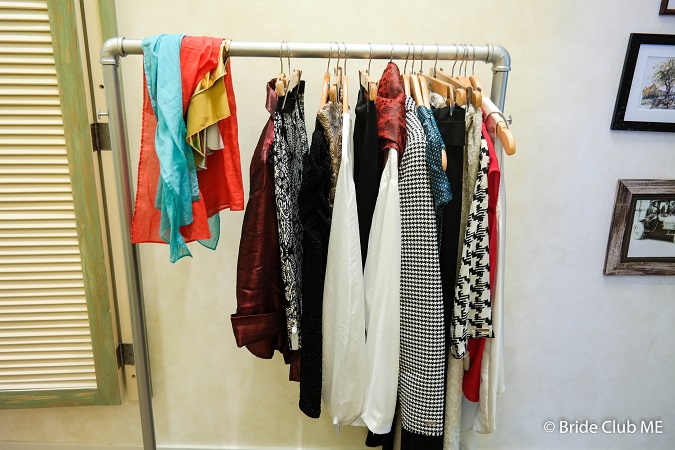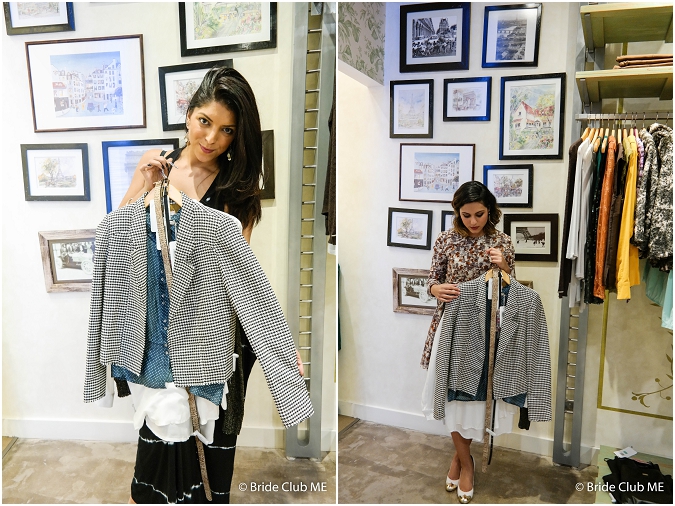 Next up, I tried on a gorgeous emerald-green wrap-around shirt with large collars – one of my favourites. It felt luscious, fit like a glove and the colour worked really well. I'm not slim by any means, and finding a pair of trousers or a skirt that fit me well was a bit of a task, so I decided to wear my own dark denim jeans with the shirt. Look two, done!
Finally, I tried on some loose-fitting, off-the-shoulder jumpers and a fresh white cotton shirt for the more casual portraits and some stunning beige patent heels with the prettiest bows. Daniella recommended that I couple the jumper with a chunky statement necklace for the shoot; in addition to this, I chose a pair of striking black and gold kitten heels to wear with my own little black dress.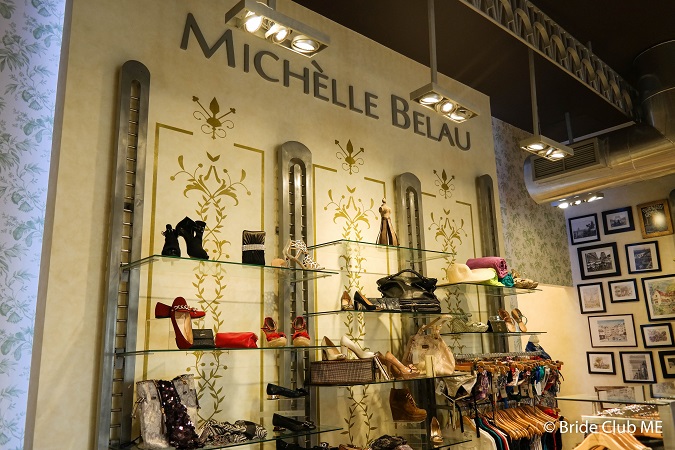 Having selected a number of items that I could mix and match with my own clothes, the session was complete. For any ladies out there who have a special event coming up, or simply need to upgrade their working wardrobes, I highly recommend hiring a personal stylist or booking a personal shopping session, such as the one I had at Michelle Belau. It really helped and showed me that some styles I thought might not work with my shape and figure actually do. While Daniella has now relocated back to her beloved home country, Peru, Michelle Belau has a number of exclusive personal shoppers who can assist you with your session.
I haven't received the final images yet from Enchanté Studios, but when I do, I will post some for you all to see. I can't wait to see them myself.
To book your own personal shopping session with Michelle Belau at City Walk, call: +971 4 344 9989 or email: [email protected]
Back soon, ciao for now.