The Park Hyatt Wedding Showcase – Come & Get One-On-One Wedding Planning Advice From Moi!
Hello folks.
A quick one from me today, as I am soon off to get beautified at Sisters Beauty Lounge and then I am off to visit the latest addition to my adopted Dubai family…yay! My bestie over here, just gave birth to her second daughter and I am so excited to go and see her little cherub cheeks…ahhh! 
If you don't already know, the Park Hyatt, Abu Dhabi, situated on the breathtaking Saadiyat Island, are hosting their annual wedding showcase tomorrow and I will be there offering one-on-one wedding advice from our little BCME stand, which will be inside the Alyazya Majlis. So, if you are still searching for your wedding venue, make the most out of the chance to see the Park Hyatt Abu Dhabi transformed into a beautiful wedding venue. There will be handpicked vendors exhibiting too, including some of Bride Club ME's vendor club members.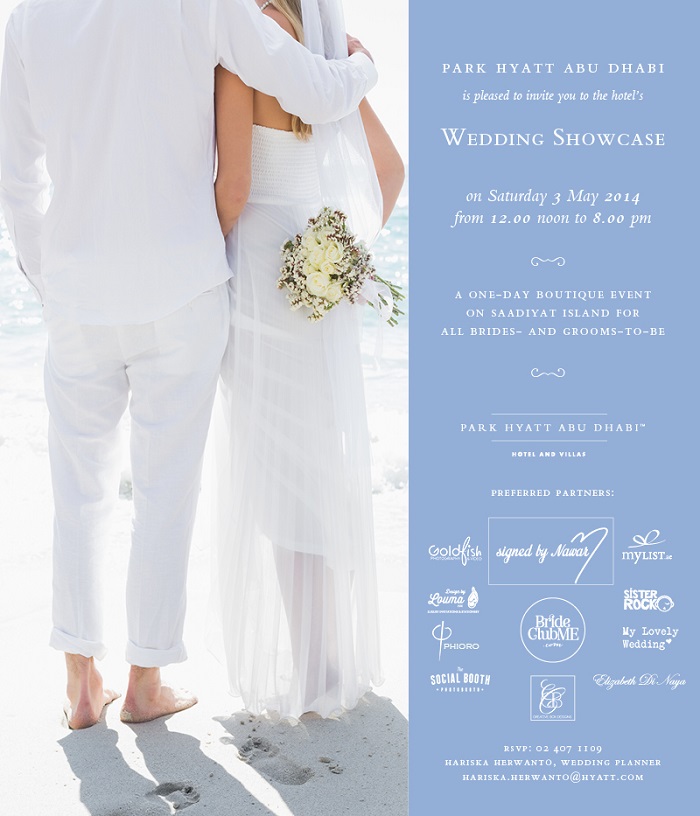 Gotta dash…..but I will be back next week with some more posts.
Have a great weekend.
Ciao for now