What will you do after you are married?
Hello fans,
I hope your week is going well, finally I can feel the weather cooling a tad! yay!
Recently, I have been asked by a couple of people if I will stop blogging here and stop running Bride Club ME once I'm married. The question is a fair one, but the answer to that, is a definitive NO! I don't do things halfheartedly, nor do I launch a website such as www.brideclubme.com (with the appreciated support of CPI Media Group), spend nearly two years of my life developing the concept, growing a fan and client base, to suddenly stop the day after I am married.
Of course, when it comes to expatbride.com, this is my personal blog, a place to vent and ramble behind the scenes of my wedding planning, and to talk about Bride Club ME from a personal perspective now and then. So, once I'm married, I will use this blog (www.expatbride,.com) to offer more of a personal/behind the scenes perspective to running Bride Club ME.
I'll talk from a honest point of view and will blog about my growth as an entrepreneur, and my experience of the wedding industry and wedding blogging in general. I'm not sure if I will offer advertising on this blog, we will see how things progress organically.
I have a lot to announce once my wedding is over in November, but please be reassured that by no means will my interest in weddings be diminished once I'm married. In fact, I'll have more time on my hands to really dig deeper and focus. I blog about things I am passionate about, a creative at heart and what can be more creative then the wonderful world of weddings? I LOVE IT.
www.brideclubme.com allows me to write and research, to partake in and sometimes organise beautiful industry events (styled shoots, networking events, etc/not planning weddings). I'm involved in every aspect of my business from the design and functionality of Bride Club ME, to interviewing wedding industry professionals on our YouTube channel.
Having  studied Media/communications, Art and the performing arts,  I'm putting everything I learned to good use with Bride Club ME, I've never been happier. I take huge interest in communications, social media and the blossoming of the online media industry, I also thoroughly enjoy the process of event management and creating concepts and ideas from scratch.
I love all things beautiful and creative and this is reflected in my home and life in general. I will be launching other websites, but only focusing on genres and areas I am personally interested in and passionate about, with the help of established industry professionals.
It's a really exciting time for me right now and I have never been more dedicated to my job. I adore it and take great comfort in knowing I have helped many brides during the daunting process of planning their weddings through my blog and Bride Club ME. I also adore my clients and am privileged to now call some of them friends.
Things have grown quickly for me in a short space and that is clearly reflective of the fact that there was a gap in the market for what I do. It's been a long year and at times it's been tough,  but with the help of some fabulous people (Alice/BCME Photographer, Maha/BCME designer, our wedding industry expert panel, the media house who helped me launch CPI, and contributing writers such as bride-to-be camilla) I've enjoyed every step and we will be expanding & introducing new members into the team in 2014.
So, there you go, I'm not going anywhere, I'm here to stay so long as my readers continue to read, and my clients continue to support, and for that to happen, I need to be dedicated, and dedicated I am. Announcements about www.brideclubme.com will be made once my wedding is over in November, as I'll have a little time to breathe, lol.
Love to you all and thank you so much for following me on my journey so far.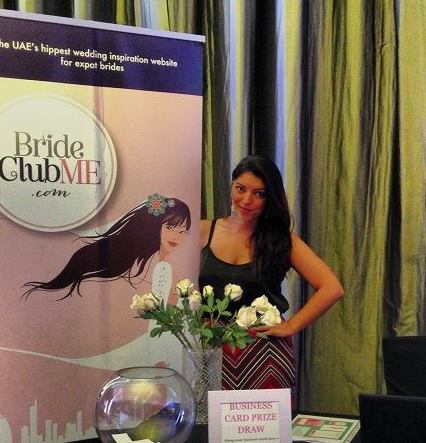 xxx Rio xxxx