Hidden Treasures in Dubai for the Bride-to-be
Hello ladies,
I hope you are all well? I have been busy moving home (what a mammoth job that was and I still haven't finished packing! – Update coming soon), running Bride Club ME and organising our second 'Bride Club ME' bride-to-be Ladies night (Mix N Mingle), which took place on the 26th February at the Ba Restaurant and lounge, Fairmont Hotel, The Palm. It was a great success and I will blog about that a little later.
I've also had issues with my teeth AGAIN, ergh! I had another one removed on the 1st March, and have been knocked out since on painkillers, antibiotics and Anti-inflammatory's, it's slowed me down and is so sore! Hopefully, it's the start of getting my teeth back to normal again, so I can be pain free. If I can give one piece of advice, it would be to PUT YOUR HEALTH FIRST, I was so busy with my wedding planning, business, life in general, that I neglected myself and am paying the price. Anyway, learn from my mistakes.
For now, I thought I would update you all on a few hidden treasures I found during my wedding planning last year. When I say 'Hidden Treasures' I mean that these vendors don't really actively advertise with me on www.brideclubme.com or any other wedding websites/blogs or magazines in the UAE (as far as I know), however, I don't only exclusively talk about those who list on my website www.brideclubme.com, this blog is an outlet for me to talk from a personal perspective and is advert free, although I do sometimes accept sponsored posts which are clearly stated as such.
Anyhow, see below my list of hidden treasures. I personally used these companies/services during my own wedding planning journey.
Dragon Mart Dubai, is located just off the Hatta/Oman road past International city. I found some of my wedding favors there, gift boxes, and some gorgeous silk dressing gowns for my bridesmaids. You can get some real bargains there, but wear a pair of comfy shoes, it's huge, oh and a pair of sound proof earmuffs if you hate annoying noises, lol….meow, meow (anyone who has been will know what I am talking about).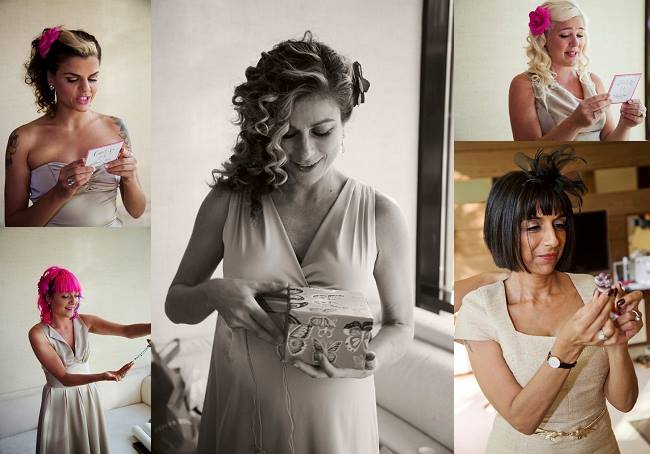 I stumbled across Kuki Krafts on Facebook. They make and produce cute personalised items, such as cards, wooden signs and so on. The ladies at Kuki made my 'Ceremony' sign and hand written bridesmaids cards.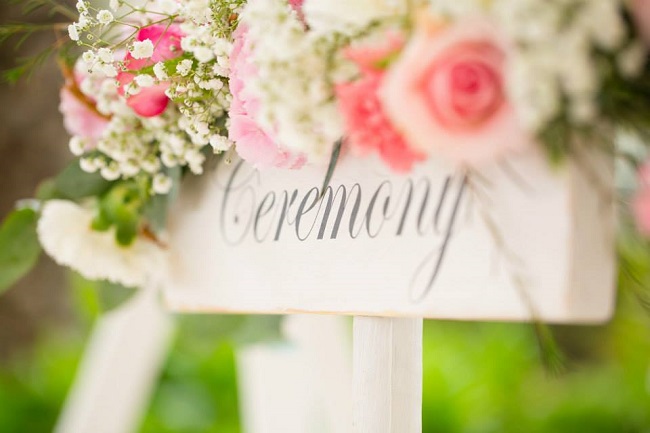 I'm in love with the products that The Rustic Bead source from South Africa, they are so quirky and unique. I purchased our 'Love you to the Moon and back' sign, which was hung with pink ribbon and placed on our wedding ceremony arch. I also brought my best friend a chalk board birdcage sign for her own wedding from The Rustic Bead as a gift.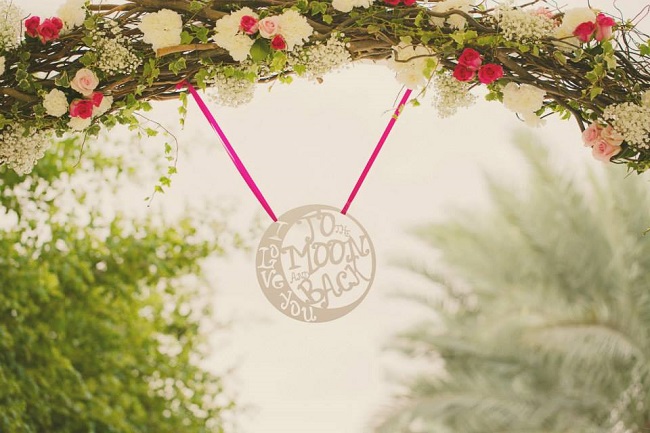 Many brides probably already know about Etsy.com. I tried to avoid purchasing products from abroad as much as possible, but I did get my 'finger print tree' guest book from a store on etsy.com. They have loads of wedding bits and bobs for sale on the site that may be hard to source in the UAE.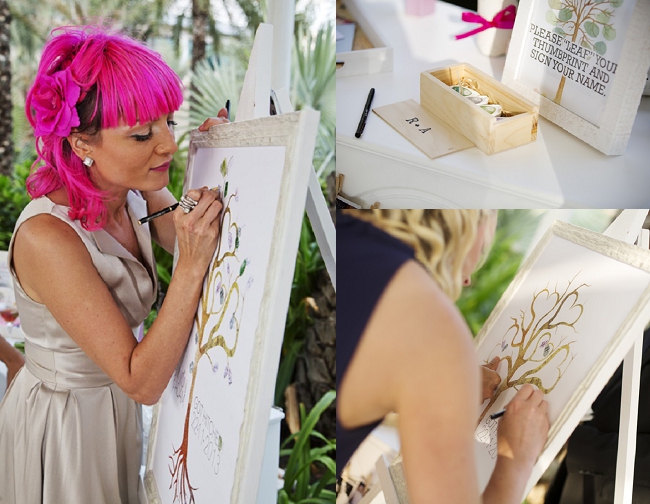 Lakeland/Mall of Emirates
I love Lakeland, and sometimes purchase things for my home there. For my wedding, I stocked up on Mason Jars (I couldn't find them anywhere else), and used the mason jars for our wedding ceremony drinks station.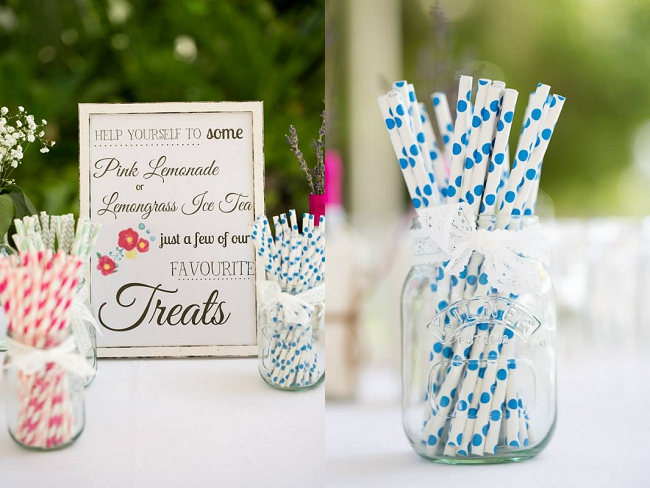 Mr Beaujangles have an etsy.com store, but they are based in Dubai. They produce really cool cufflinks, perfect for the quirky groom and his groomsmen, I brought the groomsmen cufflinks from there. Sterling silver camels, lol…we thought it would be a nice touch since we live in the desert.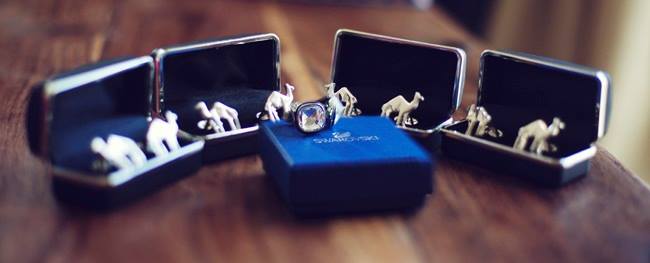 Daiso is awesome…I brought loads of mini frames and easel stands from there for 7AED a pop! Bargain! I used the frames for various signage during my wedding.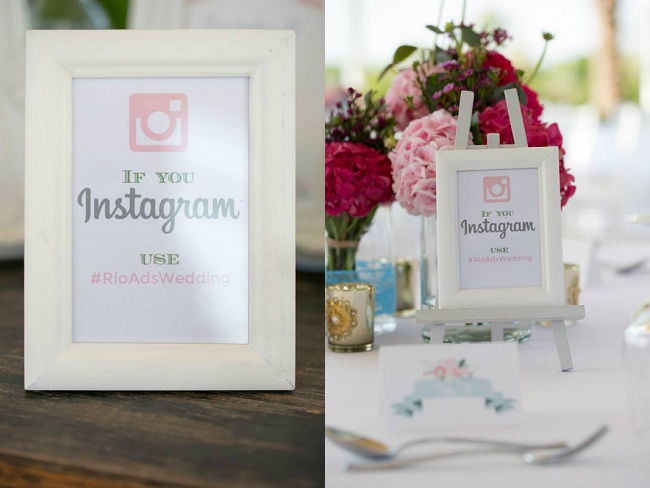 I hope this post may have been of some use to you, and don't hesitate to add any of your hidden treasures that you may have stumbled across during your own wedding planning process in the comments box below.
Back soon with an update on my recent Bride Club ME 'Mix N Mingle/ladies Night' event at the Fairmont, The Palm, and Dubai.
Ciao for now