Bride Club ME 'Bride-To-Be' Ladies Night (Mix N Mingle)
Hello gorgeous ones,
I'm back again, and this time I am blogging about a small event I organised last month. I'm starting to launch event initiatives under the Bride Club ME umbrella, in order to bring something refreshing and new to the wedding industry and for brides. Expo's will always have their place here in the market, but to be honest, as a bride in this region, I craved something different…so this is what I am trying to achieve.
I was also delighted to see that one of the hotels listed on Bride Club ME, the Montgomerie Hotel, Dubai, hosted a refreshingly different and pretty wedding exhibition, helped along by my friend and wedding stylist Joelle over at My Lovely Wedding. I'm gutted I missed it, as I had just had my tooth op on the same day and was pretty out of it after.

The event looked awesome, with many BCME vendors exhibiting, including Creative Box, Contessa Dubai, Mylist.ae, The Events Factory, Canvas and Wood, Goldfish Photography, Gul Photography, Fabulous Day Weddings and Events, Phioro, Moirai Style and more. Brides need more then just wedding gowns and jewelry, they need the whole shebang, and the event seemed to cater for every need. I'm looking forward to the next one! I don't think the official pictures from the event are out yet, so watch this space!
Back to my little event, last month, I met some of my readers at our second Bride Club ME 'Bride-To-Be' ladies night (Mix N Mingle).  This followed on from the annual wedding workshop, at the Fairmont the Palm, of which I was invited to present as a guest speaker, offering 'Tips N Tricks' to newly engaged brides in Dubai (below are some pictures from the workshop).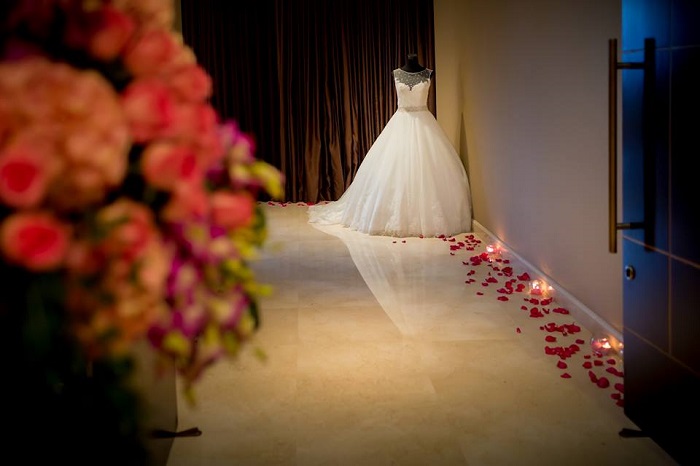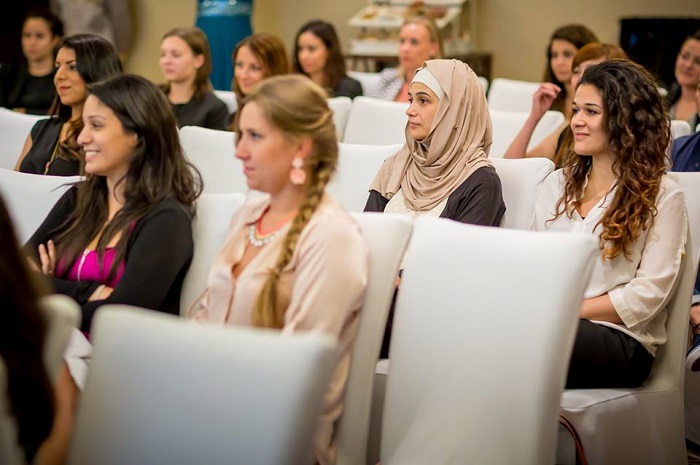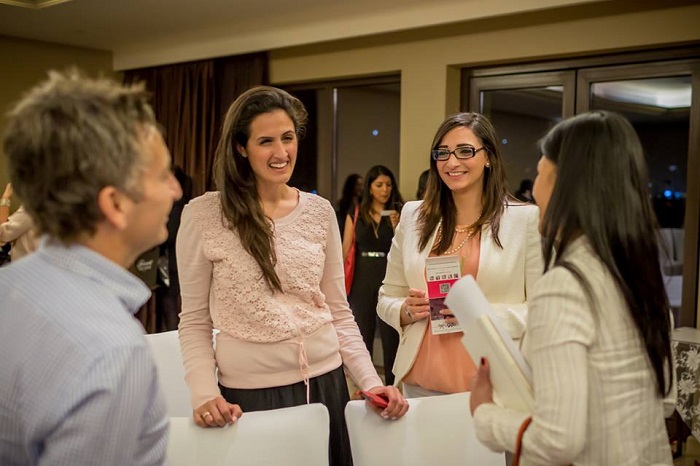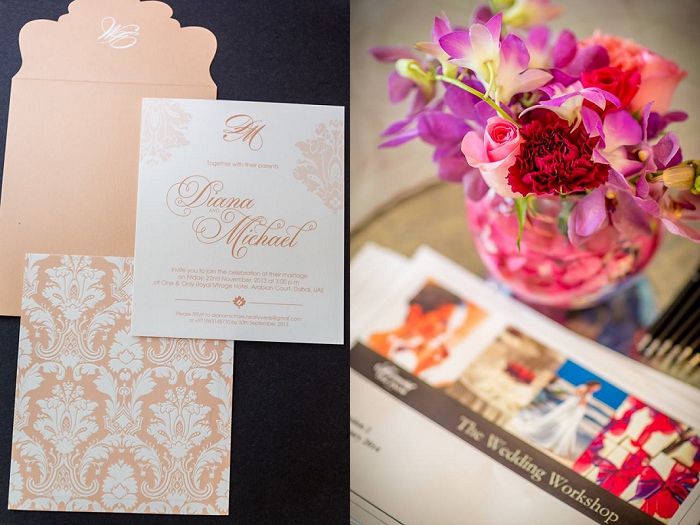 After the workshop, I hosted our 'Bride Club ME, Ladies Night' event. The concept behind the event is to keep it small, intimate, personal, and to offer brides in the region a chance to meet each other, talk about their wedding plans, offer referrals, advice and to meet with the BCME team and some of our hand picked vendors. The brides are treated to canapés, drinks, goody bags and surprises during the evening. Last month, we had SUGAR Urban Nails providing the ladies with gorgeous polish changes and shoulder massages.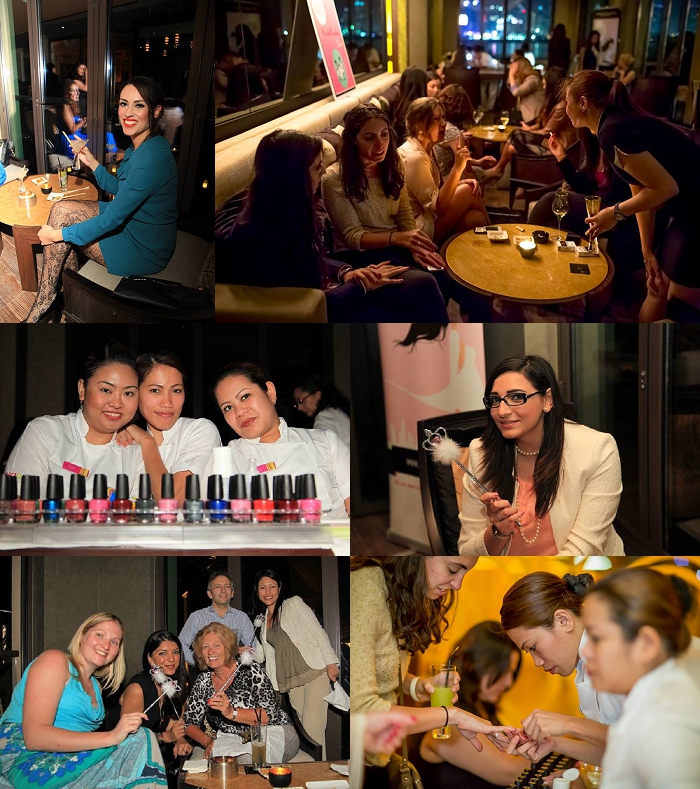 Each bride took home a goody bag filled with some trinkets and vouchers, including a pair of heel stoppers from 'Clean Heels, Heel Stoppers', a wedding garter from 'The Bridal Showroom' and a gift voucher from Mylist.ae.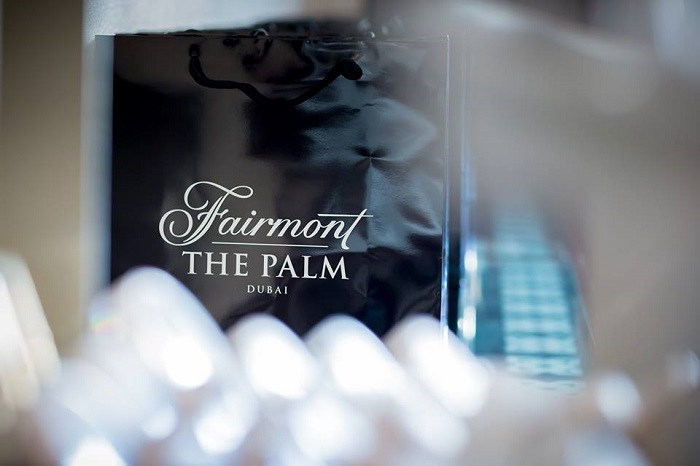 I did not go mad with promotions or advertising for this event, as it was by invitation only and you have to be subscribed to our BCME newsletters to receive invites. If you are not already signed up, click here to do so.
It was a fun evening and was so lovely to meet some of my readers In the flesh. Mums, grooms and bridesmaids came along too, which was wonderful. I shall be organising more of these events, as well as others throughout the year (within my means). I have a lot on, but will try my best to put on a few more, perhaps after the summer period…I'm already having brides asking for the next date! lol.
I will also be organising an industry event just for wedding vendors, as often, a lot of my clients conduct business amongst each other, and we at Bride Club ME are delighted to help facilitate that.
If you are a company, hotel or service provider and would like to partner with or host sponsor our next event, email me at [email protected] for more details.
I'LL BE BACK soon with an update on moving into our new martial home, with some helpful tips and contacts for other married couples doing the same.
Oh and before I forget, I'm posting this from 'The Perfect Wedding Show' at the Sharjah exhibition centre. Bride Club ME are online media partners. The event is more suitable for the Arabic bride, and is on for the next two days, so, if you are an Arabic bride, pop by  and say hello! Click here for the exhibition details.
Ciao for now