Come And Say Hello at BRIDE DUBAI
Hello love birds,
Very quick post from me today and again I am sorry for my lack of postings recently…! I will make up for it soon, I promise.
I'm currently at the BRIDE show, Dubai promoting www.brideclubme.com. We are an official media partner, and I am also talking on stage twice a day offering wedding planning 'Tips N Tricks' to those in attendance.
I would love to see some of you there, so if you are a Bride Club ME or Expat Bride fan, come pop by my stand and say hello 🙂 We can talk weddings and I'll be happy to offer you some one to one consultation.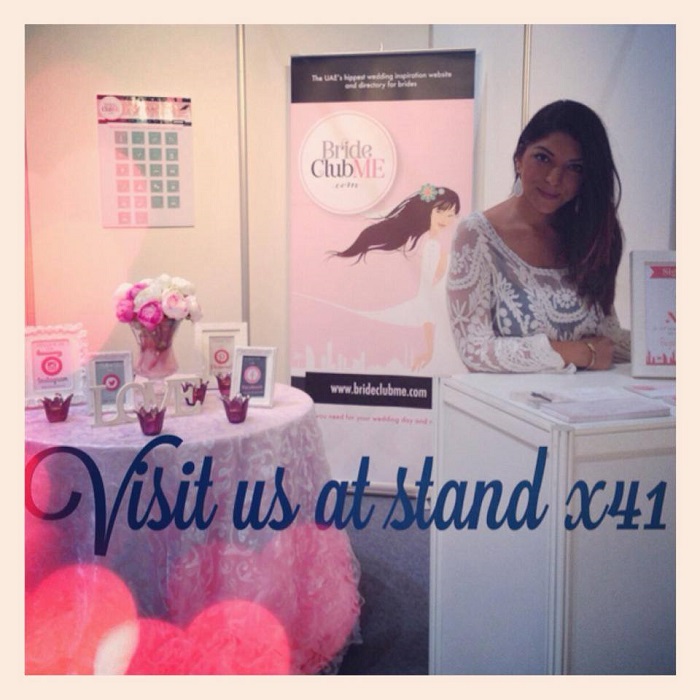 Have a fabulous weekend and I'll be back next week with some juicy updates…
Ciao for now..