My 'Anniversary' Review – Waldorf Astoria, RAK
Hello all.
Today marks exactly ONE year of being legally married to my darling! It was a special day just for us, followed by our wedding blessing with friends and family six months later at the Desert Palm Retreat in Dubai. We have decided to celebrate both days, and on this occasion, marked our first year of legal marriage by heading over to the recently opened Waldorf Astoria in Ras al-Khaimah.
You can read my full review here on Bride Club ME.
Below are some grainy pictures from our stay at the Waldorf taken on my iphone, which reminds me…Adam (my hubby) surprised me with a very belated birthday pressie..I finally have a professional camera, yay! I will be using my camera to take clear photo's for my personal blog here and for reviews and behind the scenes activities with www.brideclubme.com. I have wanted one for sooooo long, as I really cannot stand seeing grainy images on blogs, including my own!! I highly recommend other bloggers to the same.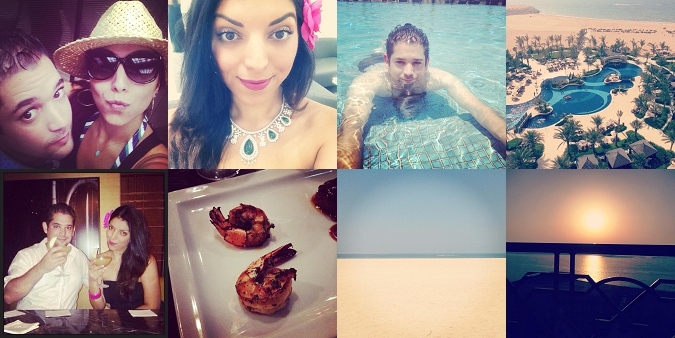 Any how, I hope you enjoy my full review of our anniversary stay at the 'Waldorf Astoria, RAK' and do feel free to let me know your thoughts on the hotel in the comment box below or one Bride Club ME.
Ciao for now