Launching 'The Engage Academy' For UAE Wedding Vendors
Hello lovelies.
I hope you are all well?
I'm really excited to announce, that along with my friend and founder of www.thefashset.com, Shikkha Gupta, we are launching a quarterly event for UAE based wedding industry entrepreneurs 'The Engage Academy'.
After receiving quite a few emails from UAE based wedding industry professionals entering the market, asking me questions and seeking advice, I thought this would be a good idea. Unfortunately, I don't have the time to personally respond to every query I receive, as www.brideclubme.com, and helping brides keeps me very busy, at the same time, I really do want to help start up businesses where I can.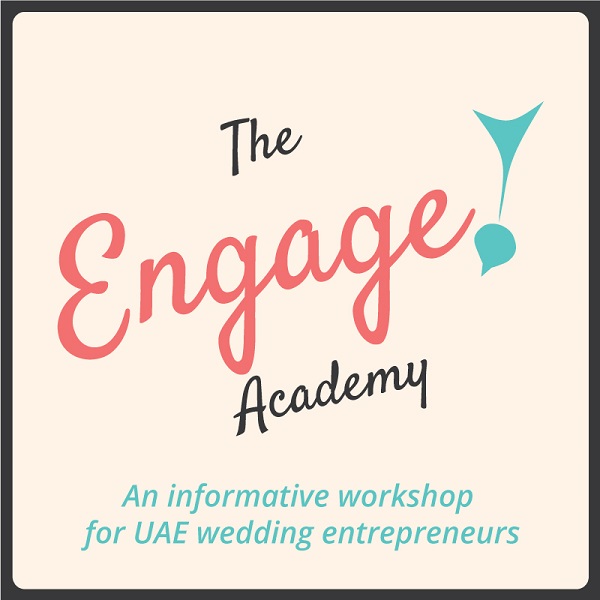 I've learnt so much over these past few years, so along with some experts in their respective fields, we will be offering informative advice, covering everything from using social media effectively in the wedding sphere, creating a brand identity, the importance of blogging, what brides and grooms really look for in vendors,  and so much more….
Our first event is FREE and will take place on the 4th June 2014. Seats are on a first come, first served basis and almost half have been taken already. The event will be a half day seminar/workshop and is open to wedding start-ups and established vendors looking to develop their marketing strategies. If you would like to receive more information about the first 'Engage Academy' event and reserve your seat, please email me at [email protected].
Wish me luck too, this is a new venture for me, so I am a little nervous, but I am really glad to be able to give something back to all you talented vendors out there! There are so many of you and I can't wait to see new and familiar faces next month.
Ciao for now….