Hello from the #WeddingfairDBX – The Address Downtown Dubai
Hi ladies.
It's been a while. I'm currently at the Address Downtown Dubai, wedding fair and it's pretty awesome. I've hosted two live Q&A workshops so far today, with brides in the midst of their wedding planning. The brides were a little shy at first, but as soon as the first question was asked, the questions snowballed in! Everything from budgeting, to venue selection, to when to send out the invitations was covered and I really enjoyed the interactive session. It's great not only to meet my readers, but to also interact directly with them too.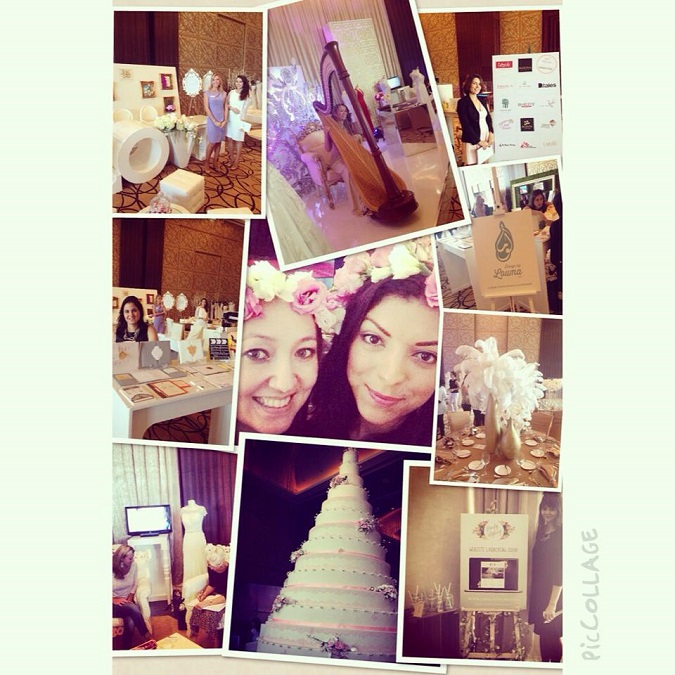 I am very impressed with the Address Downtown Dubai set up, loads of fabulous vendors are showcasing their services, in addition to the Address Down town spa hosting mini massage sessions (yes, I had one and it was delicious). If you are only hearing about this now, you have an HOUR until it ends, (10pm) so quick, get yourself down there now!
I will be back soon with a full update on the Address Downtown Dubai wedding fair on www.brideclubme.com, including all the lovely images and video from Goldfish photography & Video. The Address team, kindly asked me to present their official video, so I am eagerly waiting to see it and hope you like it too.
Ciao for now