Choosing Your Wedding Music | My Wedding Music Playlist
Hello lovelies.
Today I am revealing my music play list on the day of my wedding.
Music is, and will always be my first love (I used to be a professional singer) and the hubby also loves music. The Mr and I wanted music to play a BIG part in our special day, and so this is something I personally spent a lot of time planning. From start to finish there was a sound track to our wedding, involving songs with meaning to us both.
As guests arrived, we had some classic 80's/90's love songs playing (a bit cheese balls I know, but you gotta have a little cheese) which included classics such as Roxy Music, Terrence Trent Darby, Sade, etc.
My walk down the aisle was accompanied by Eva Cassidy – Song Bird and all I heard was sniffles as I made my way to my darling, lol. People were teary and so were A and I.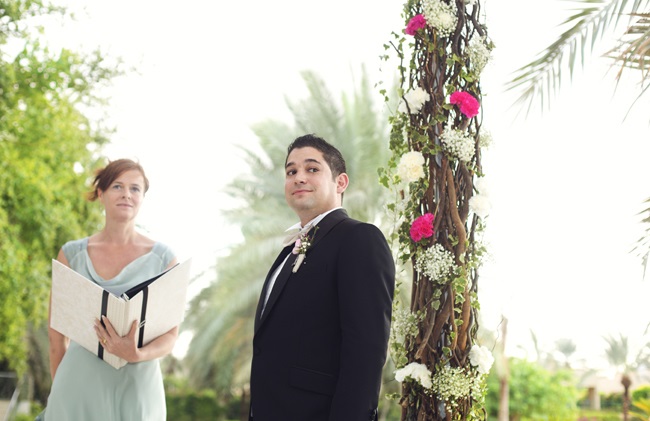 During the cocktail hour, we hired a locally based "Rat Pack" singer 'Ciaran' who crooned old Frank Sinatra songs and 50's classics. I joined Ciaran in serenading my husband with a Frank & Nancy Sinatra duo classic.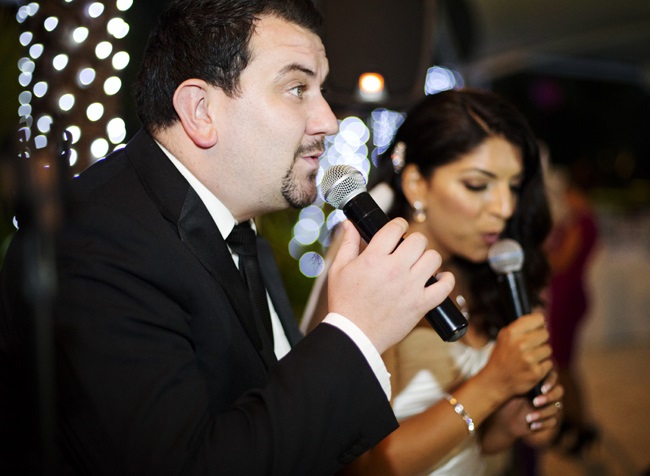 As guests proceeded to the outdoor set up for dinner, sweet "New Soul" music filled the air (click on the artist names for the actual songs), including artists such as Maxwell, Sade, Eryka Badu, Jill Scott and more. It set a real atmosphere.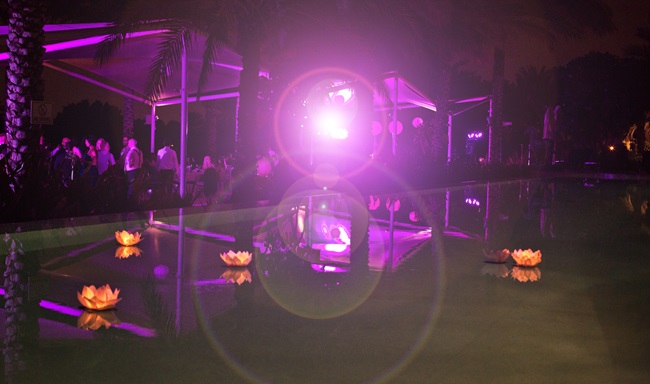 Once the dinner and speeches were over, guests were then directed to the banquet hall for the reception party, where our DJ Sister Rock was getting ready to get the party started. Adam & I entered to a fun song for jokes and headed straight to the dance floor for our first dance. The Mr hates being the centre of attention and is not a good dancer (total opposite to me, I'm a show off) so we concocted an idea which included dancing for 30 seconds to Liberian Girl by Micheal Jackson (I am a HUGE MJ fan).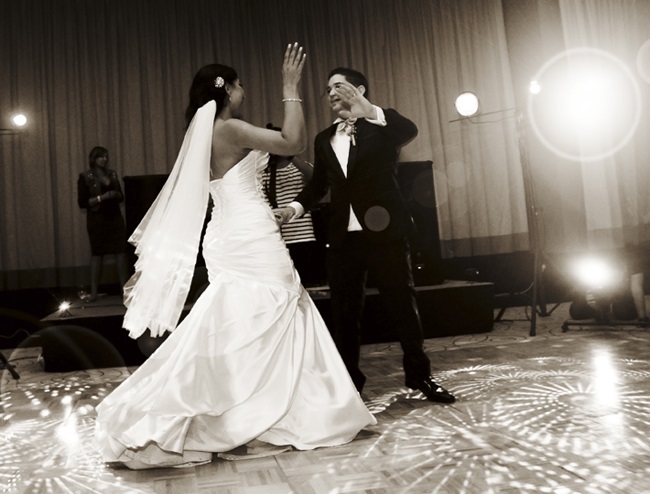 and then, in burst our MJ lookalike 'Mike Jack', who surprised our guests with an awesome ode to MJ, performing some of his biggest hits, whilst Adam and I sat in the middle of the dance floor clapping like a pair of over excited seals. Nearly all of my family LOVE MJ, so it was wonderful to see how happy and excited they were with our surprise.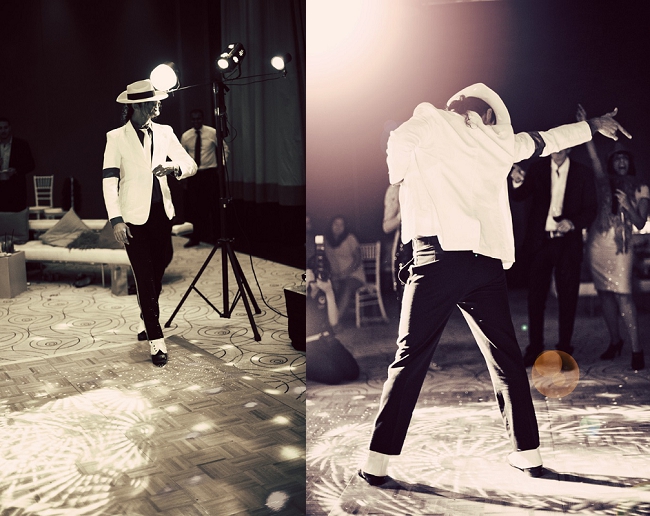 Once MJ had finished his brilliant performance, my maid of honour and my bridesmaid took to the floor to perform a very special song that they has written just for my hubby and I. They are professionals singers and members of quite a successful UK based band Red N Pink. I had no idea what they would sing, but lets just say I was crying by the end of it, it was soooooooooo very special and a nice touch to one of the biggest days of my life.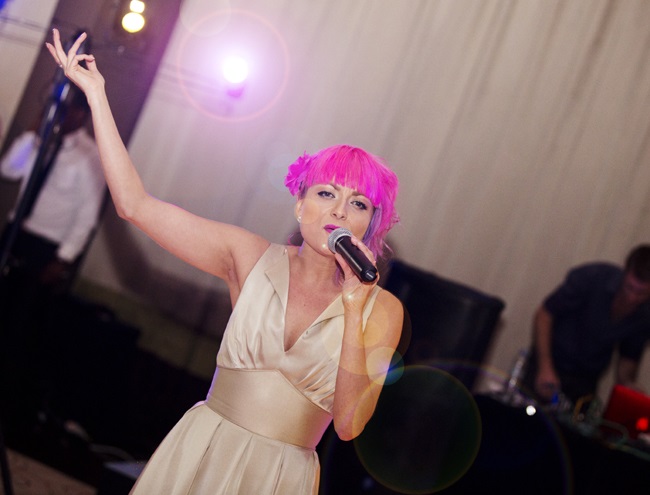 And lastly, our DJ Sister Rock took to the decks and started pumping out floor filler music. I painstakingly put together our own play list, which Sister Rock gladly obliged to source and play. I have since been told that she has shown my play list to other Dubai brides and apparently it's really a popular playlist choice (YAY).
Along with our 'Thank You' cards after the wedding, we also created our wedding playlist CD's and sent them to all our guests and those who could not make the wedding.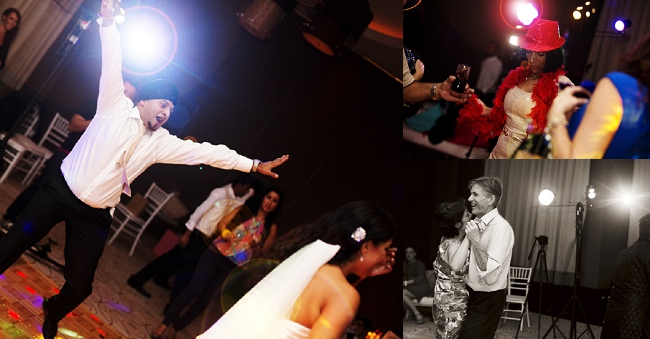 Below I have posted my entire list (in no particular order), it wont be to every ones taste, but it may help one or two of you. It's a real eclectic mix of songs we both love in a variety of genres, being Londoners, we included some old school DnB and Garage classics. We even included a small request box on our wedding website, allowing our guests to choose their favourite song.
Enjoy and good luck with your wedding music planning!
BRIDE AND GROOMS FIRST DANCE
Liberian girl Michael Jackson (30 seconds, followed by surprised MJ performance)
The Bride and Groom selection:
SNAP: Rhythm is a Dancer
Candy Station: You Got the Love
David Bowie: Let's Dance
Prince: Kiss
Stereo MC's: Connected
Prodigy: Out of space (This was actually our second Bride & Groom dance song, ha-ha)
The Eagles: Hotel California
Madonna: Like a Virgin

Chaka

 Khan: 

Aint

 no body
Cindi 

Lauper

: Girls Just wanna have fun
The Emotions: Best of my love
Billy Idol: White Wedding
Will Smith: Summer time
Estelle – American Boy 
Punjabi MC's – 

Mundian

 To Bach 

Ke

DJ Hype: Ready Or Not – Drum N Bass Remix
Katie B: Lights on ft Miss Dynamite
Nirvana: Smells like teen spirit
Kings of Leon: Sex is on Fire
Frankie Goes to Hollywood: Relax
Bob Marley: Jamming & Is this Love
UB40: Red Wine
Madness: Our House, It Must Be Love, House Of Fun
James Brown: SEX Machine
Wham: Wake me up
Annie 

Lenox: 

Sweet dreams

Jameroqoui: 

Anything upbeat*
Los del Rio: Macarena
Duran Duran: Her name is Rio
50 cent: Candy Shop
Cool and the gang: Celebration
DEV: Base Down Low
USHER: 

OMG

 ft. Will I am
Amy 

Whinehouse: 

Valerie

Gangnam

 Style: Sexy lady (got to be done)
Ellie 

Goulding

: Lights
Lionel Richie: All Night Long
Jackson 5: I Want You Back
Michael Jackson: Billie Jean and more…….
80/90's Hip Hop/RnB
The Odd Selection:
Bashment:
Old School Garage/Jungle/Dance:
The Wedding Guest Requests:
***DO NOT PLAY: Anything by Ronan Keating, Abba, Savage Garden or M people***